DSW & ISA.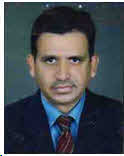 Dean:
Prof. I.U. Khan
Associate Deans:
Dr. Shweta Khandelwal, Deptt. of Geography
Dr. Sanju Choudhary, Deptt. of English
Dr. Deepa Mordia, Deptt. of Statistics
Dr. Virendra Singh, Deptt. of Hindi
Dr. Chitra Choudhary, Deptt. of Economics
Dr. Ashu Ram, Deptt. of Sociology

The office of the Dean,Students' Welfare (DSW) helps the University students in their overall cultural,social,literary,and academic development. This office provides career counselling for the students to enable them to choose academic fields of their interests.This office also monitors the 'Students' Group Insurance Scheme' for approximately 28000 regular students of this University and also facilitates the University in providing financial assistance to the brilliant and poor students out of the Students's Welfare Fund. International Students' Advisor looks after the interests of the international students and co-ordinates all activities related to them in the University .This of fice examines all the documents such as mark sheets and academic certificates to adjudge the eligibility of the students for their admission to various courses and takes care of admitting International Students for pursuing their studies. Visa, passport and No objection Certificates issued by the Department of Education,Ministry of Human Resource Development. Govt. of India are examined from time to time so that International Students do not face any difficulty in due course of time.Under the administrative supervision of the DSW there is Rajasthan University Students Union consisting of four of fice bearers namely President, Vice-President,GeneralSecretary and joint Secretary who are elected directly by the regular students of the University . Research Scholars are represented by a research representative. The Dean Students' Welfare and the RUSU collectively organize numerous cultural activities and career counselling camps. Inter college cultural activities are organized in the months of September/October . Inter University Youth Festival popularly called as 'Ghoomar' is organized regularly.
Guidance of the Foreign students & DSW activities